Tälle sivulle on koottu suomalaiset podcastit. Lisäykset voi ilmoittaa lomakkeella.
---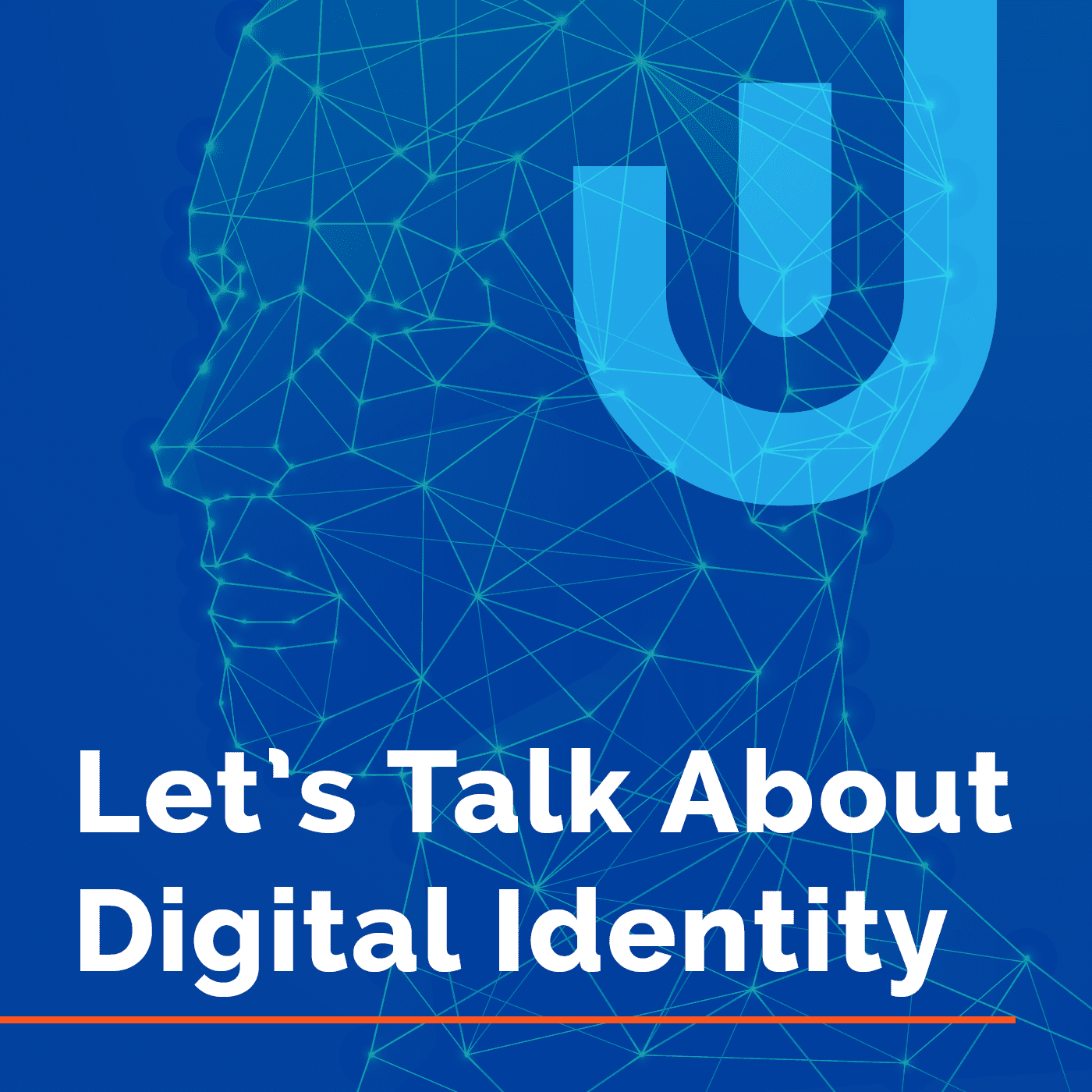 The podcast connecting identity and business. Each episode features an in-depth conversation with an identity management leader, focusing on industry hot topics and stories. Join Oscar Santolalla and his special guests as they discuss what's current and what's next for digital identity. Produced by Ubisecure.
Jaksot
Yhteensä 43 jaksoa, joista ensimmäinen julkaistu 7.6.2019.
In episode 43, Oscar and Erdoo explore the importance of mobile technology to digital identity, and what that means for inclusion in schemes that rely on identification of individuals. From her background in policy and advocacy at GSMA, Erdoo gives specific examples of mobile playing a role in the development of identity – identity enrolment in Nigeria, birth registration in Pakistan, health records in Kenya, and cash value assistance in Zambia. She also explores the challenges preventing mobile from playing a role in the development of digital identity ecosystems.

"There are a range of opportunities for mobile technology and mobile operators to play a pivotal role in the development of digital identity ecosystems."

Erdoo joined GSMA in 2017. She is a Policy and Advocacy Manager across the Digital Identity (DI) and Mobile for Humanitarian Innovation (M4H) teams. As part of the advocacy and policy team, she is working to create an enabling policy environment for mobile operators to ensure that mobile can be used to support identification of underserved populations and as a platform to deliver humanitarian assistance. Erdoo is thus working with mobile operators, development partners and humanitarian organisations to uncover and resolve policy and regulatory barriers they face in providing mobile services to users.

She also leads GSMA's research on mandatory SIM registration, exploring its relation to other key indicators in order to establish key trends that inform the work of the DI and M4H advocacy and policy streams.

Erdoo delivers the 'Digital identity for the underserved and the role of mobile' Capacity Building course to regulators and policymakers and represents GSMA at a broad range of events.

Find Erdoo on LinkedIn.

Find out more about GSMA's Mobile for Development team at www.gsma.com/mobilefordevelopment.

Find the reports that Erdoo refers to at the end of the episode at www.gsma.com/mobilefordevelopment/resources/access-mobile-services-proof-identity-global-policy-trends-dependencies-risks/, www.gsma.com/mobilefordevelopment/resources/digital-identity-accelerating-financial-inclusion-during-a-crisis/ and www.gsma.com/mobilefordevelopment/resources/commercially-sustainable-roles-for-mobile-operators-in-digital-id-ecosystems/.

We'll be continuing this conversation on Twitter using #LTADI – join us @ubisecure!
In episode 42, we explore Mei's work at NIST evaluating face recognition biometrics with the Face Recognition Vendor Test (FRVT), how accurate facial recognition actually is, and the effects of different variables on the FRVT – face masks (motivated by the pandemic), face morphing as a current FR vulnerability for identity credentials, demographic differentials, and twins – "the forgotten demographic".

"[Face recognition] technology really has come a long way, especially when you only have half the face available to do recognition with. But with that said though, there still remains certain limitations to the technology – such as being able to differentiate between identical twins, demographic differentials and extremely poor-quality photos."

Mei Ngan is a scientist at the National Institute of Standards and Technology (NIST). Her research focus includes evaluation of face recognition and tattoo recognition technologies. Mei has authored and co-authored a number of technical publications, including the accuracy of face recognition with face masks, evaluation of face morphing detection algorithms, demographic effects in face recognition, performance of facial age and gender estimation algorithms, and publication of a seminal open tattoo database for developing tattoo recognition research, which she received the Special Contribution Award for at the 2015 IEEE International Conference on Identity, Security and Behavior Analysis (ISBA).

Mei was awarded the Department of Commerce Gold Medal Award in 2020 and was a recipient of the 2020 Women in Biometrics Award, a globally recognised award honouring innovative women in the biometrics field.

Find out more about Mei's work at nist.gov/programs-projects/face-recognition-vendor-test-frvt

Find the FRVT leaderboards at pages.nist.gov/frvt/html/frvt11.html (1:1) and pages.nist.gov/frvt/html/frvt1N.html (1:N).

View Women in Identity's webinar with Mei exploring demographic effects in facial recognition here: https://youtu.be/Lni4Pe8dYuk

We'll be continuing this conversation on Twitter using #LTADI – join us @ubisecure!
In episode 41, Oscar and Schehrezade explore Tricerion's immunity passport – ImmucheX. They discuss the challenges that immunity passports present – including privacy, trust and regulatory compliance - and how Tricerion is responding to those challenges.

"Fundamentally it's about trust, it's about accuracy. It's complicated but there is a way forward."

Schehrezade Davidson is the CEO of Tricerion Limited, a company that owns novel patented mutual authentication software using image passwords. Find Schehrezade on LinkedIn.

This is Schehrezade's second LTADI podcast appearance. Listen to her previous episode (26), describing Tricerion's neurographic passwords solution, here - www.ubisecure.com/podcast/neurographic-passwords-tricerion-schehrezade-davidson/

Find out more about Tricerion's ImmucheX solution at www.tricerion.com/immuchex.

We'll be continuing this conversation on LinkedIn and Twitter using #LTADI – join us @ubisecure!
In episode 40, Roland fills us in on how Verimi works and its privacy-by-design cornerstones, including data minimisation. Oscar and Roland also discuss the digital identity landscape in Germany and how it's been affected by the pandemic, plus the future of identity in Germany and what needs to happen next.

"Customer experience is king at digital identity. And really, technology, security, privacy, whatever it is - it's important, but in a sense it's a commodity."

Roland Adrian has been Managing Director and Spokesman of the Management Board at Verimi since January 2019. Previously, he was Managing Director and Spokesman of the Executive Board at Lufthansa Miles & More GmbH for four years. The business degree holder started his career in 1996 at Roland Berger Strategy Consultants in Munich. After holding leading positions in the KarstadtQuelle Group, he built up the HappyDigits bonus programme from 2002 as a joint venture between Arcandor AG and of Deutsche Telekom AG. In 2009, he moved to PAYBACK in Munich and from 2010 focused on the launch of the programme in India. As Vice President, he led PAYBACK's expansion into various markets worldwide.

Find Roland on LinkedIn or email him at [email protected]

Verimi is the European cross industry identity and trusted platform. Verimi combines a convenient central login (Single Sign On), the highest data security and protection standards in line with European law and the self-determination of users regarding the use of their personal data. Verimi was founded in spring of 2017. The identity and trusted platform is supported by a network of thirteen international corporations. The shareholder network includes Allianz, Axel Springer, Bundesdruckerei, Core, Daimler, Deutsche Bahn, Deutsche Bank and Postbank, Deutsche Telekom, Giesecke+Devrient, Here Technologies, Lufthansa, Samsung and Volkswagen.

Verimi is a Ubisecure partner. Read more about the partnership in the press release: https://www.ubisecure.com/news-events/verimi-partnership/

We'll be continuing this conversation on LinkedIn and Twitter using #LTADI – join us @ubisecure!
In episode 39 of LTADI, Oscar talks to Ben about UBO Service and the challenges it solves around verifying Ultimate Beneficiary Owners, how UBO Service is leveraging Legal Entity Identifiers (LEIs) for KYC and enhanced CDD, and the Global LEI Foundation's validation agent (VA) framework.

"It was very obvious to us that adding the LEI to that identification piece was very powerful because you're really identifying and verifying the entity to a very high standard, by using data that we get from official government registries – adding that to an LEI just makes complete perfect sense to us."

Serial entrepreneur Ben Cronin founded GBR (Global Business Register) in 2008. GBR morphed into Kyckr over the following years and Kyckr listed on the Sydney Stock Exchange in 2016, providing commercially proven products for the authentication of businesses globally. His roles at Kyckr included Managing Director and Chief Data Officer. Ben is a supporter of Max Schrem's organisation, NOYB - European Centre for Digital Rights; the fight for data privacy is important for all citizens. Ben played professional rugby with Munster and Ireland in the 90's. His other interests include tennis, whisky, science and family!

Find Ben on LinkedIn and on Twitter @Ben_Cronin.

Ben Cronin is currently Managing Director at UBO Service. UBO Service offers an innovative new solution for obliged entities to capture accurate Ultimate Beneficial Owner (UBO) declarations in real-time.

Find out more about UBO Service at www.uboservice.com.

UBO Service is in partnership with Ubisecure's LEI service, RapidLEI. Read more about the partnership in the press release: www.ubisecure.com/news-events/rapidlei-ubo-service-partnership-kyc/

We'll be continuing this conversation on LinkedIn and Twitter using #LTADI – join us @ubisecure!

In episode 38, Lisa and Oscar discuss the Me2B Alliance and how it aims to make technology better for humans, plus the businesses (B-s) which are shining a light on privacy issues and giving the Me-s more control.

"We used to call ourselves something like the 'organic food label'. But that's actually not right. We're more like independent automobile crash testing."

Lisa LeVasseur is Executive Director at Me2B Alliance, a non-profit organisation that is setting the standard for respectful technology. An MBA technologist with a background in Computer Science and Philosophy, Lisa began strategic work in cellular telecom industry standards in the late '90s while at Motorola. Since then, she has participated in 3GPP, 3GPP2, MEIF, WAP Forum, IETF, W3C, IEEE and Kantara Initiative.

Find out more about Me2B Alliance at me2ba.org. Join as a 'Me' or a 'B' at me2ba.org/membership.

We'll be continuing this conversation on LinkedIn and Twitter using #LTADI – join us @ubisecure!
In episode 37, René Seifert talks about the current status of identity in the UK; the government's recent call for evidence and DIU (digital identity unit); the resultant six guiding principles – including privacy and inclusivity; the potential of self-sovereign identity to solve some of these issues; TrueProfile.io and the importance of verified credentials in an HR context; plus the ethical, political and technical challenges of 'immunity passports'.

"I think it's interesting if we overlay this utopia of a self-sovereign identity that sounds maybe like science fiction today, and where these UK digital initiatives are geared, and my best guess is we can and will land somewhere in the middle."

René Seifert is a serial entrepreneur and co-head of TrueProfile.io, a credential verification solution provider. Powered by the DataFlow Group, TrueProfile.io provides these services in a modern environment via the adoption of Ethereum blockchain. Prior to this, René was the co-founder and co-CEO of Venturate AG, a crowdfunding platform allowing regular people to invest side-by- side with experienced business angels.

In addition, he has been involved in founding several internet, tech and media companies, among the Holtzbrinck eLab. René, half German and half Croatian, began his career hosting radio shows and running an advertising agency parallel to his studies. He was head of marketing and presenter at the radio station Bayern 3. During the "new economy" he headed the entertainment department at Lycos Europe.

Find René on Twitter @reneseifert and on LinkedIn.

We'll be continuing this conversation on LinkedIn and Twitter using #LTADI – join us @ubisecure!
In episode 36, Kaliya and Oscar discuss the long-running Internet Identity Workshop (IIW) that she co-founded, the effects of moving to virtual identity conferences in 2020, insights from Kaliya's books - 'The Domains of Identity', newly published in 2020, and 'A Comprehensive Guide to Self Sovereign Identity' – plus some great tips for all business leaders on how to view the role of identity in their organisation.

"I think we may be selling self-sovereign identity all wrong. It should be infinitely scalable, low-cost federation. That's really powerful!"

Kaliya Young is the author of two books "The Domains of Identity" and "A Comprehensive Guide to Self Sovereign Identity".

For the past 15 years, she has been working to catalyse the creation of a layer of identity for people based on open standards. She co-founded the Internet Identity Workshop (IIW) in 2005 to bring together technologists who want to see decentralised identity come into being. In the fifteen years their community has been meeting, they have created standards being used all over the internet, like OpenID Connect and OAuth. In 2012 she was recognised as a Young Global Leader by the World Economic Forum.

The next IIW is in April. Sign up on Eventbrite.

Kaliya is widely recognised for her community leadership. She travels to Africa and Asia at least once a year to ensure the development of person-centric identity is truly global and inclusive. Most recently, she co-founded HumanFirst.Tech with Shireen Mitchell, a project focused on creating space for diverse voices and building a more inclusive industry.
In 2009, she was named one of Fast Company's Most Influential Women in Technology.

Find Kaliya on Twitter @IdentityWoman and LinkedIn.

Check out Kaliya's website at identitywoman.net and her podcast with Seth Goldstein, PSA Today (Privacy, Surveillance, Anonymity).

Regular listeners of Let's Talk About Digital Identity will know that Oscar asks every guest for their top tips on how to protect our digital identities. For 2021, Oscar has a new burning question for all LTADI guests – "for all business leaders listening to us now, what is the one actionable idea that they should write on their agendas today?"

We'll be continuing this conversation on LinkedIn and Twitter using #LTADI – join us @ubisecure!
Khalid and Jimmy J.P. join Oscar for episode 35 of the podcast, discussing everything Self-Sovereign Identity (SSI) and the SSI company they co-founded, Tykn. The conversation details the 'three pillars of SSI' (verifiable credentials, decentralised identifiers and blockchain), how SSI fits with existing processes, what it should appear as to end users (and what level of education they need around the technology), the importance of accessibility for inclusivity, and what's next for Tykn.

"In 5 years, people should take [SSI] for granted"

After many years working in UX at the Dutch Ministry of the Interior, Khalid's keen product design knowledge combined with a passion for social impact led him to put all his time and efforts into co-founding the award-winning digital ID company Tykn. Khalid believes Self-Sovereign Identity will positively impact billions of people's lives and has advocated for its adoption on the most important stages, from the Economic Forum in Africa to the United Nations in NYC. He considers one of his biggest achievements to have co-founded a happy family.

Find Khalid on LinkedIn and on Twitter @Khalidworks.

Jimmy J.P. is a musician, business developer and entrepreneur, currently residing in The Hague, The Netherlands. After having worked as a professional musician in Spain and having started his first company in The Netherlands before the age of 20, Jimmy was accepted into the prestigious McGill University in Montréal, Canada and co-founded the now award-winning digital ID company Tykn. As an evangelist of data privacy and an early adopter of crypto, Jimmy has spoken about the merits of blockchain and self-sovereign identity at conferences and institutions worldwide since 2017, and has been featured in multiple publications, including The Guardian.

Find Jimmy J.P. on LinkedIn and Twitter @idforgood.

Tykn leverages blockchain technology to bring trust, privacy, and interoperability to identity. Tykn's Ana platform allows organisations to issue tamper-proof digital credentials which are verifiable anywhere, at any time. Users can prove their ID to access services while remaining in full control of what personal data is viewed, shared & stored.

Find out more at tykn.tech.

We'll be continuing this conversation on LinkedIn and Twitter using #LTADI – join us @ubisecure!
In episode 34, Oscar talks to Ilkka about the challenges that financial services face with digital identity, how CIAM helps with those challenges, the Zero Trust model and its applications for remote working, security in digital payments today, and his predictions for the near future of FS.

"Customer Identity and Access Management can enable financial services to do business in this digital world, especially now that people are not able to go to their branch."

Ilkka Hyvönen works as the Head of Cyber Security at Sogeti Finland and has ten years of experience in security consulting. In his free time, he likes to do sports such as running, biking and swimming. Find Ilkka on LinkedIn.

Sogeti is a part of the Capgemini group and offers advisory, implementation and managed services in 15 countries. In addition to digital identity, Sogeti's cybersecurity services cover cyber security strategy, application security and detection & response. Find out more at www.sogeti.fi.

We'll be continuing this conversation on LinkedIn and Twitter using #LTADI – join us @ubisecure!
In episode 33, Oscar's on home turf talking to Petteri Ihalainen about the identity landscape in Finland and all about the Finnish Trust Network (FTN) – what it is, why it came about and what the benefits are for Finland's population. They also discuss Katso, Finland's business-to-government national delegation solution (read more about Katso on our website), and eIDAS, a regulation that Petteri is deeply involved in.

"You get basically the whole population of Finnish people through a single contract."

Petteri Ihalainen has an extensive information security background, having worked for organisations like SSH, Ubisecure, the EU Commission, Gemalto and GlobalSign. During his career he has participated in advanced initiatives and digital identity programmes in various roles. He's currently working as a senior specialist at the National Cyber Security Centre of Finland (part of Traficom – the Finnish Transport and Communications Agency) in a team that supervises and advises organisations deploying digital identity solutions. Petteri also acts as one of the country's representatives at the EU-level in eIDAS related tasks and programmes.

Find Petteri on LinkedIn and on Twitter @Ihalain.

Read more about 'What is the Finnish Trust Network' in our blog: ubisecure.com/authentication/finnish-trust-network-ftn

We'll be continuing this conversation on LinkedIn and Twitter using #LTADI – join us @ubisecure!
In episode 32, Andrew fills us in on the main trends and challenges for digital identity in New Zealand, its national Digital Identity Trust Framework and the importance of interoperability between identity systems. He also gives us an excellent tip for individuals and organisations on reframing identity, inspired by Maori identity validations - trusting and respecting identities as a precious gift.

"The strange thing with digital identity is most of the technology that's needed is already there – we're not really inventing anything new. The key to digital identity working is actually in collaboration."

Andrew Weaver is the Executive Director of Digital Identity New Zealand, an organisation whose mission is to create a digital identity ecosystem that enhances privacy, trust and improves access for all people in New Zealand.

Andrew is a strategic specialist with over 30 years hands-on management, consultancy and systems development experience built throughout New Zealand, Australia, Asia and the Middle East. He is also an active and passionate supporter of social enterprises and charities working in New Zealand and overseas.

Connect with Andrew on LinkedIn.

Digital Identity NZ is a purpose driven, inclusive, membership funded organisation, whose members have a shared passion for the opportunities that digital identity can offer. Digital Identity NZ supports a sustainable, inclusive and trustworthy digital future for all New Zealanders.

Find out more about Digital Identity NZ at digitalidentity.nz.

We'll be continuing this conversation on LinkedIn and Twitter using #LTADI – join us @ubisecure!
In episode 31, Oscar talks to Miikka and Rami about expanding identity beyond IAM and CIAM to privileged access management. Listen for: what exactly privileged access management (PAM) is; PAM benefits and use cases; the complexity and challenges with cloud, hybrid, and multi-cloud environments; ephemeral certificates; the principle and application of zero trust; and SSH's PAM product – PrivX.

"Ideally you want to have a single pane of glass through which you control access to your whole estate."

Miikka Sainio is CTO at SSH.com. He has been successfully building services and products for over 20 years as a coder, architect and product owner. Find Miikka on LinkedIn.

Rami Raulas is Vice President EMEA at SSH.com. He has a wealth of experience in IT, working at Fujitsu prior to joining SSH. His specialist area is in building successful customer experiences. Find Rami on LinkedIn.

SSH.COM (SSH Communications Security Oy) is an encryption specialist for safe data communications and a pioneer in data and internet security since its incarnation, when founder Tatu Ylönen invented the SSH Secure Shell Protocol in 1995. It is a global company with headquarters in Helsinki, Finland.

Find out more about SSH at www.ssh.com. SSH.com is a Ubisecure partner; view more information in this press release: https://markets.businessinsider.com/news/stocks/ssh-com-and-ubisecure-partner-to-drive-higher-automation-for-privileged-access-management-1027774339

We'll be continuing this conversation on LinkedIn and Twitter using #LTADI – join us @ubisecure!
Katryna Dow talks to Oscar about her career (including inspiration from Minority Report), Meeco's personal data & distributed ledger platform, the importance of data minimisation to inspire trust in organisations, and cultural differences in attitudes towards digital identity.

"The greatest way to overcome this privacy paradox is transparency."

"Where regulators have moved to increase the data transparency and data rights of individuals, these need to actually be part of the solution architecture."

Katryna is the founder and CEO of Meeco; a personal data & distributed ledger platform that enables people to securely exchange data via the API-of-Me with the people and organisations they trust. Katryna has been pioneering personal data rights since 2002, when she envisioned a time when personal sovereignty, identity and contextual privacy would be as important as being connected. Now within the context of GDPR and Open Banking, distributed ledger, cloud, AI and IoT have converged to make Meeco both possible and necessary.

Find out more about Meeco at meeco.me.

For the past three years, Katryna has been named as one of the Top 100 Identity Influencers. She is the co-author of the blockchain identity paper 'Immutable Me' and co-author/co-architect of Meeco's distributed ledger solution and technical White Paper on Zero Knowledge Proofs for Access, Control, Delegation and Consent of Identity and Personal Data. Katryna speaks globally on digital rights, privacy and data innovation.

Follow Katryna on her blog at katrynadow.com, on LinkedIn and on Twitter @katrynadow.

We'll be continuing this conversation on LinkedIn and Twitter using #LTADI – join us @ubisecure!
In episode 29, Oscar talks to Lisa about her fascinating journey to cybersecurity, the lucrative schemes that hackers and scammers have been employing since the start of the pandemic, the group of volunteers she led to help protect hospitals against cyber-attacks with the onset of COVID19 in Europe, and top tips for individuals and organisations on cybersecurity and identity.

They also discuss a new Tomorrow Unlocked documentary that Lisa appears in - Ha(CK)c1ne. It explores the shocking cyber-attacks that have hit vulnerable hospitals, healthcare supply chains and vaccine labs since the COVID-19 pandemic. Released on 25th September, watch Ha(CK)c1ne on YouTube and Vimeo now.

"The pandemic is a crisis, but security has to continue. Even though we're fighting a biological virus at the moment, security still has massive ramifications If you ignore it."

Lisa Forte is a social engineering and insider threat expert. She is a partner at Red Goat Cyber Security and Host of the Rebooting YouTube Channel. Lisa is a regular on TV shows, documentary films and news broadcasts. Her career started in a very unlikely place, working to stop pirates off the coast of Somalia! She worked in one of the UK Police Cyber Crime Units before starting Red Goat Cyber Security. Lisa is also one of the very proud co-founders of the Cyber Volunteers 19 (CV19) initiative providing free help and intelligence to healthcare providers in Europe during the pandemic, an organisation that has been recognised and praised by Governments around Europe.

Find Lisa on Twitter @LisaForteUK and LinkedIn.

Find out more about Red Goat Cyber Security at red-goat.com.

We'll be continuing this conversation on LinkedIn and Twitter using #LTADI – join us @ubisecure!
In episode 28, Jurgita and Oscar discuss digital transformation, particularly in light of COVID19, and the critical role of identity in any digital transformation project. The conversation also explores the importance of digital identity in customer experience and how companies are approaching digital identity in light of that, including who has ultimate influence over digital identity projects within the organisation and the popularity of Identity-as-a-Service (IDaaS, SaaS-delivered IAM).

"Digital identity is part of every digital transformation project because it would be impossible to do without it"

Jurgita Sarkovaite is Innovation and Strategy Manager at NEO Consulting. She's also Professor of Digital Marketing and Digital Transformation courses at Pacífico Business School, Peru. Jurgita has 8+ years of project management experience in digital strategy consulting, technology and software development. Her research covers digital culture, entrepreneurship and innovation. She has a passion for education.

You can contact Jurgita on LinkedIn or email jurgita.sarkovaite (at) neoconsulting.ai.

We'll be continuing this conversation on LinkedIn and Twitter using #LTADI – join us @ubisecure!
A note for our English-speaking listeners: this week's episode is in Spanish, talking about the challenges of digital identity in Latin America with Josselyne Abarca, CEO and founding partner of Seguridad América.

"Las empresas y organizaciones están migrando todos sus servicios al ámbito digital y uno de los desafíos con los que se encuentran es certificar o ratificar la identidad de las personas que ingresan en sus sistemas y servicios"

Josselyne Abarca es Gerente General y socia fundadora de Seguridad América. Josselyne se encuentra ligada a la seguridad y autenticación digital desde los tiempos de VeriSign, donde comienza su carrera comercial.

Para Josselyne, uno de los mayores retos en América Latina es la necesidad de proveer a los usuarios con una identidad global, robusta, flexible y verificada tanto en el ámbito público como privado para que puedan acceder con total seguridad y confianza a aquellos sistemas más susceptibles de sufrir ataques cibernéticos.

Seguridad América es una organización con sede en América Latina con una cartera de soluciones destinadas a ayudar a las organizaciones con requisitos crecientes para la gestión de la seguridad cibernética y permitir a las empresas expandirse de manera eficiente y segura. Su compromiso es facilitar el acceso de la empresa privada y los organismos públicos a soluciones digitales robustas y seguras, así como entregar a sus clientes soluciones flexibles que permitan el fácil ingreso a los portales y manejo de las identidades para que el entorno sea productivo.

Find Josselyne on LinkedIn.

Find out more about Seguridad America at www.seguridadamerica.com.

We'll be continuing this conversation on LinkedIn and Twitter using #LTADI – join us @ubisecure!
In episode 26, Oscar talks to Schehrezade about Tricerion's neurographic authentication solution – picture-based passwords. They discuss how neurographic authentication solves the risks of alphanumeric passwords and spoof phishing, the benefits for users who find it hard to remember and input alphanumeric passwords, and its use cases.

"None of us like passwords, we want something simple. But individuals understand they need something secure."

Schehrezade Davidson is the CEO of Tricerion, whose innovative SafeLogin product provides strong mutual authentication with picture-based passwords.

Find out more about Tricerion and watch videos of how it works at tricerion.com.

Schehrezade has 30 years' experience in financial services and equity fund management, where her expertise covered investing in large and small cap companies. She has over 10 years' experience in early stage technology investing, especially in companies on the cusp of commercialisation. Schehrezade was an early stage investor in Tricerion.

Find Schehrezade on LinkedIn.

We'll be continuing this conversation on LinkedIn and Twitter using #LTADI – join us @ubisecure!
And we're back with series 2! Kicking us off is Debbie Reynolds, looking at privacy in contact tracing apps around the world. Debbie walks us through the potential issues with contact tracing apps with regard to regional laws, security risks which must be mitigated against and the practical effectiveness of the apps themselves. Debbie and Oscar also dive into the world of facial recognition – including the importance of accuracy and transparency around public practices and relevant regulations (GDPR, CCPA, BIPA etc.).

"For me, contact tracing is a profession, not an app"

Debbie Reynolds, "The Data Diva," is a world-renowned technologist, thought-leader, and advisor to Multinational Corporations for handling global data privacy, cyber data breach response, and complex cross-functional data-driven projects. Ms. Reynolds is an internationally published author, highly sought speaker, and top media presence about global data privacy, data protection, and technology issues. Ms. Reynolds has also been recognised as a Technology Visionary and as a top leader in the Data Privacy industry worldwide.

Find out more about Debbie at www.debbiereynoldsconsulting.com and connect with her on LinkedIn.

We'll be continuing this conversation on LinkedIn and Twitter using #LTADI – join us @ubisecure!
In episode 24, Clare and Oscar delve into the world of the Legal Entity Identifier (LEI) – what exactly is an LEI; the GLEIF's role in ensuring the operation of the Global LEI System and promoting LEI engagement; and the specific, quantifiable benefits that the LEI can bring to the banking sector.

"Consumer protection, greater transparency in the supply chain, and the detection and prevention of fraud can be achieved only through full transparency of counterparties."

Clare Rowley is the Head of Business Operations at the Global Legal Entity Identifier Foundation (GLEIF). Prior to working with GLEIF, Ms. Rowley worked at the United States Federal Deposit Insurance Corporation where she led technology initiatives improving bank resolution programs and contributed to research on subprime mortgages.

Find Clare on LinkedIn.

Established by the Financial Stability Board in June 2014, the Global Legal Entity Identifier Foundation (GLEIF) is a not-for-profit organisation created to support the implementation and use of the Legal Entity Identifier (LEI). GLEIF is headquartered in Basel, Switzerland. GLEIF services ensure the operational integrity of the Global LEI System. GLEIF also makes available the technical infrastructure to provide, via an open data license, access to the full global LEI repository free of charge to users. GLEIF is overseen by the LEI Regulatory Oversight Committee, which is made up of representatives of public authorities from across the globe. GLEIF has obtained the ISO/IEC 20000-1:2011 certification in October 2019 for its Partnership Program Services to the LEI issuing organisations (LOUs).

For more information, visit the GLEIF website at https://www.gleif.org/en

Ubisecure is a Local Operating Unit (LOU) for the GLEIF through its RapidLEI service and is the number one issuer of LEIs worldwide. Find out about becoming a RapidLEI partner at rapidlei.com/partners.

We'll be continuing this conversation on LinkedIn and Twitter using #LTADI – join us @ubisecure!
In episode 22, Oscar talks to Susana about what biometrics enable that other identifiers can't; the importance of anti-spoofing (liveness); privacy concerns around biometrics and regulatory impact; algorithmic bias in biometrics (including racial, age, gender and other demographic differentials) and Onfido's work with the ICO in this regard.

"Biometrics protect users against themselves in situations where they might not realise they're under attack"

Susana has a varied background in product management in the B2B space. She has a breadth of platform experience, from web front and backend, iOS, Android and Machine learning infrastructure. Her current role is director of product at Onfido, specifically focusing on their biometric product offering.

Connect with Susana on Twitter @susanavlopes and on LinkedIn.

Onfido is building the new identity standard for the internet. Its AI-based technology assesses whether a user's government-issued ID is genuine or fraudulent, and then compares it against their facial biometrics. Its mission is to create a more open world, where identity is the key to access.

For more information, visit: onfido.com or follow Onfido on social media: Facebook, Twitter @Onfido and LinkedIn. As referenced in the episode, you can also find Onfido's tech blog on Medium here: https://medium.com/onfido-tech.

Onfido is a Ubisecure partner. Find out more about the partnership here - www.ubisecure.com/news-events/onfido-partnership/.

Susana also refers to a NIST study on demographic differentials of biometric facial recognition accuracy, which can be found here: https://nvlpubs.nist.gov/nistpubs/ir/2019/NIST.IR.8280.pdf

We'll be continuing this conversation on LinkedIn and Twitter using #LTADI – join us @ubisecure!
In episode 22, we're featuring a bonus lockdown episode in which Oscar talks to Simon about how the current pandemic has changed, and is still changing, the digital identity landscape.

"Now is the time for the digital identity industry to practice what we preach - security, efficiency, user experience, regulatory compliance."

The conversation covers the key issues surrounding remote working and digital-first strategies, exploring both the commercial and governmental sides of the situation we all find ourselves in. Simon touches on the privacy aspects of contact tracing, the now 'blurred lines' of internal and external users from an identity and access management perspective, and the key role of SaaS to enable fast routes to digitalisation.

As Group CEO at Ubisecure, Simon Wood is responsible for planning, communicating and delivering Ubisecure's overall vision and corporate strategy to enable the true potential of digital business through modern identity management solutions.

Connect with Simon on LinkedIn.

As mentioned in the episode, Simon joined a previous episode of Let's Talk About Digital Identity. Catch up here: https://www.ubisecure.com/podcast/simon-wood/.

Ubisecure provides feature rich customer identity management software and services to help companies reduce identity data breach risk, improve operational efficiencies, and improve user experience.

Find out more at ubisecure.com.

We'll be continuing this conversation on LinkedIn and Twitter using #LTADI – join us @ubisecure!
"The most common system or platform to get hacked is the system you didn't even know you had"

We all know the importance of regulatory compliance in any Identity and Access Management (IAM) scenario. What we don't always know is how to make colleagues engage with compliance, to ensure they sit up, listen and remember to always keep compliance front of mind.

In episode 21, Bengt Berg fills us in on the new alternatives to the dreaded compliance management handbook that sits on the office shelf collecting dust, taking inspiration from the finance industry. Oscar and Berg also cover other key topics such as how to convince the board that IT security is important with easily accessible metrics, specific cases of IT security compliance in IAM and Cybercom's approach to compliance management.

Bengt has been in the IT security industry since 1994, when building encryption systems for people in uniforms, have been a manager in an American big firm, has taken some time in the finance industry and today works as a do-all guy at Cybercom. Some sales, some consulting, some business strategy, and is also a member of the steering group of Cybercom Secure. He is also the proud father and protector of Cybercom's products and services in the Compliance Management area.

Connect with Bengt on LinkedIn or at [email protected]

Find out more about Cybercom at www.cybercom.com.

Enjoyed this episode? Listen to episode 10 with Bengt's colleague, Cybercom's Head of IAM Solutions, Robin von Post.

We'll be continuing this conversation on LinkedIn and Twitter using #LTADI – join us @ubisecure!
Why are APIs not just a technical issue, but a business issue as well? In episode 20, Oscar chats to API guru Marjukka Niinioja about the opportunites APIs can create, how COVID-19 has highlighted the need for digitalisation, the role of identity in API security and the importance of standards like OpenID Connect.

"You don't need to have an army of coders, you just need to buy the capabilities as APIs"

Marjukka Niinioja is co-author of API Economy 101 book and founding partner and leading consultant at Osaango, a company specialising in API and Platform economy. Osaango has worked with several companies in Finland and abroad as well as public organisations to help them not only learn about the possibilities of API and Platform business models but also define their API and platform strategies and guide them in the implementations.

For links and more information visit www.osaango.com

Marjukka is also the "mother" of the lean, business-oriented and open APIOps Cycles method, creator of the open course about API Economy with Tampere University and the local organiser of APIdays Finland conferences.

Visit APIOps Cycles at www.apiopscycles.com and check out the API Economy open course at Tampere University at www.osaango.academy/courses/intro-to-api-economy.

For a roundup of APIdays Finland 2019, read Oscar's blog - www.ubisecure.com/api/apidays-finland-2019/

Find Marjukka on Twitter @MNiinioja and on LinkedIn.

We'll be continuing this conversation on LinkedIn and Twitter using #LTADI – join us @ubisecure!
In episode 19, Oscar talks to Sid about what exactly a decentralised ID is, its benefits, use cases and open standards such as the Decentralized Identifiers (DIDs) specification from W3C. They also discuss how DID will develop in the coming years, and why REMME is building a decentralised model of Public Key Infrastructure (PKI).

"Blockchain replaces traditional 'trust by authority' with 'trust by computation'."

Sid Desai is a Boston (USA) based IT security professional who's passionate about user/machine identities, security & PKI. Sid has led the distributed identity front in his work at REMME, helping work with the platform, engineering and partner teams to massively extend the impact of decentralised identity & authentication solutions for the modern enterprise. He consults with REMME's customers around the world on how to transform their identity & authentication ecosystems thus helping them increase their business integrity & efficiency while lowering costs. Recognised as a well-rounded advocate for identity, digital transformation and blockchain-enabled solutions, Sid is also a regular speaker, contributing author and media commentator. Find Sid on LinkedIn or email [email protected]

Founded in 2015, REMME is building the distributed Public Key Infrastructure protocol and PKI-enabled apps to address the challenges of Web 3.0. REMME Auth is a 2-click authentication solution that allows users to securely access a website without passwords. Instead, the solution uses X.509 self-signed certificates and blockchain technology. Find out more at remme.io.

REMME is a Ubisecure partner, with the companies collaborating to create identity solutions using blockchain technology. Read the press release here - https://www.ubisecure.com/news-events/remme-ubisecure-blockchain-identity-management/

We'll be continuing this conversation on LinkedIn and Twitter using #LTADI – join us @ubisecure!
In episode 18 we're joined by Dean Coclin, representing the world's largest public Certificate Authority (CA) – DigiCert. The conversation explores exactly what a CA does and its critical role in Public Key Infrastructure (PKI).

Listen in on DigiCert's view of, and role in, digital identity with relation to Transport Layer Security (TLS) and Extended Validation (EV) certificates, the Internet of Things (IoT) and Legal Entity Identifiers (LEIs).

DigiCert announced a partnership with Ubisecure in December 2019, collaborating to extend the use of LEIs for multiple types of digital certificate-based use cases. Read the press release here - ubisecure.com/news-events/digicert-ubisecure-partnership-legal-entity-identifier-organization-identity-solutions.

Dean also fills us in on the CA/Browser Forum and the ASC X9 PKI Study Group, which he chairs.

"What good is encryption if we don't know who we are encrypting to?"

Dean Coclin brings more than 30 years of business development and product management experience in software, security and telecommunications. As Senior Director of Business Development at DigiCert, he is responsible for representing the company in industry consortia and driving the company's strategic alliances with technology partners. Mr. Coclin is also the past Chair of the CA/Browser Forum and the CA Security Council. Currently he chairs the ASC X9 PKI Study Group.

Previously Mr. Coclin worked at Symantec's Website Security business unit before it was sold to DigiCert and was one of the founders of ChosenSecurity, an Internet security firm which was sold to PGP Corporation in February 2010. PGP was subsequently acquired by Symantec in June 2010. Prior to this, Mr. Coclin was Director of Business Development at GeoTrust which was sold to Verisign in 2006. He holds a BSEE and MS from The George Washington University and an MBA from Babson College.

Follow Dean on Twitter @chosensecurity and find his articles on the DigiCert blog at digicert.com/blog.

For more information on DigiCert, visit its website - digicert.com – and follow the CA/Browser Forum at cabforum.org.

We'll be continuing this conversation on Twitter using #LTADI – join us @ubisecure!
"We need to think about identities before thinking about applications of digital technologies."

This week, Oscar chats to Grace Mutung'u about challenges for digital identity in Kenya and the various considerations for inclusive national identification, including historical, social and economic issues. She fills us in on the court case against Huduma Namba (Kenya's national ID platform) that she has been involved in and its recent judgement to rule out unnecessary DNA and GPS data collection, and the framework that must be in place before being fully rolled out.

Grace is a research fellow at the Centre for IP and IT Law (CIPIT) at Strathmore University, studying digital ID and society in Kenya. She has been involved in ICT policy advocacy for over 10 years and was most recently providing support during litigation in Kenya's digital ID case.

Find Grace on Twitter @bomu.

Find out more about the Centre for Intellectual Property and Information Technology Law (CIPIT) - a think tank and training centre established under Strathmore Law School at cipit.org.

We'll be continuing this conversation on Twitter using #LTADI – join us @ubisecure!
In episode 16, Niklas fills us in on how mobile operators around the world have joined forces to build a standard for strong authentication and other services to help protect our digital identity – Mobile Connect.

"It may be that you and I, and some of the listeners of the podcast, are interested in identity. For the rest of the world its a necessary evil."

Niklas and Oscar discuss Mobile Connect (a mobile identity-based service), its proven global use cases (such as China Mobile), why digital identity became a strategic priority for GSMA and the unique insights of MNOs to improve digital identity.

Niklas Bergvall, Chair of the Mobile Connect Interest Group at GSMA, leads the international Mobile Connect community developing and commercialising new identity capabilities using Mobile Connect. The Mobile Connect community engages over 70 mobile operators in over 30 countries, countless service providers, reaching over half a billion people worldwide.

With over 20 years of experience in the mobile ecosystem, Niklas has an exceptional understanding of the key challenges being faced when launching products and services internationally. Prior to the GSMA, Niklas launched and managed a number of global business-to-business products and services in various roles at Vodafone, Oxford Instruments and Europolitan.

Find Niklas on LinkedIn.

Find out more about GSMA at www.gsma.com and Mobile Connect at www.gsma.com/identity/mobile-connect.

We'll be continuing this conversation on Twitter using #LTADI – join us @ubisecure!
In episode 15, Oscar talks to Andy about Hitachi's pioneering finger-vein biometrics – VeinID Five. Hear about its use cases (present and future), the evolution of the product to its current form, comparison with other biometric and non-biometric authentication methods and, importantly, the relevant privacy and security risk mitigations.

Andy Milton is Head of Channels and Marketing for Hitachi Security Business Group. He joined Hitachi in November 2018 to lead and develop the channel strategy for the Hitachi Security Business Group in EMEA and North America. With over 30 years in IT and 20 years in cybersecurity, Andy's experience in working for both vendors and channel partners has given him a unique insight into the workings and drivers for aspects of the channel. He brings experience across a wide range of products and solutions including SIEM, device management, WAFs, network devices and a specific interest in identity management and biometrics.

Get in touch with Andy on LinkedIn.

Hitachi Europe Ltd., a wholly owned subsidiary of Hitachi, Ltd. (TSE: 6501, "Hitachi") is headquartered in Maidenhead, UK. The company is focused on its Social Innovation Business - delivering innovations that answer society's challenges. Hitachi Europe and its subsidiary companies offer a broad range of information & telecommunication systems; rail systems, power and industrial systems; industrial components & equipment; automotive systems, digital media & consumer products and others with operations and research & development laboratories across EMEA. For more information, visit www.hitachi.eu.

To find out more about Hitachi's Finger Vein products visit digitalsecurity.hitachi.eu.

We'll be continuing this conversation on Twitter using #LTADI – join us @ubisecure!
Episode 14 features a discussion by Oscar and Rainer about identity management and e-government, including views on challenges in real e-government projects - India's Aadhar, Austria's smart ID card and China's residents' card. They also talk about Kanatara's e-government workgroup, of which Rainer is the chair, and the annual TIIME conference, which he organises.

Rainer graduated in Computer Science from the University of Vienna. Working as a software developer for some years, he then specialised in identity and access management starting in 2001. In roles as a security and identity architect he contributed to projects like the Austrian eGovernment identity federation and European framework projects (epSOS, MAPPING). He is chair of the eGovernment WG at Kantara Initiative and contributor to standardisation activities in standards developing organisations like ISO SC27. He started the TIIME event – an annual identity conference - in 2013. Currently he has the position of Senior Manager at KPMG Austria, consulting clients in different sectors on enterprise IAM topics.

Find Rainer on Twitter @rhoerbe1 and on LinkedIn.

Find out more about the TIIME (Trust and Internet Identity Meeting Europe) event on 17-20 February in Vienna at tiimeworkshop.eu.

Check out Kantara's eGovernment Work Group here - kantarainitiative.org/confluence/display/eGov/Home.

We'll be continuing this conversation on Twitter using #LTADI - join us @ubisecure!
We're very excited to kick off #LTADI 2020 with Monique Morrow, multi-hyphen technology innovator and a Forbes Magazine's top 50 women globally in tech.

"2020 is going to be the year for digital identity and, even more so, self-sovereign identity"

In episode 13, Oscar and Monique discuss her route to digital identity, ethics in technology and credentialing, self-sovereign identity (SSI), and the various interesting projects that she is involved with.

Monique is President and Co-Founder of the Humanized Internet, a non-profit organisation focused on addressing the need to control our identities as well as providing digital identity for those individuals most underserved. The belief in the social good of technology with embedded ethics has guided Monique's extensive work with blockchain, especially its applicability to education and credentialing as well as other industries including healthcare, insurance, and Internet of things.

Find out more about the Humanized Internet at www.thehumanizedinternet.org.

Monique is also President of the VETRI Foundation in Switzerland. The main purpose of the Foundation is to manage a platform presently known as VETRI and the funding, establishment and execution of initiatives that are focused on the management and control of data and privacy. The Foundation abides by the key tenets of "Trust and Transparency". The vision is to enable individuals to self-determine over their data. This alignment translates to assessing possible investments and activities towards secure self-sovereignty and secure e-vault mechanisms for the management and storage of data.

Find out more about the VETRI Foundation at vetri.global/the-vetri-foundation-is-here.

Much of Monique's work operates at the intersection between blockchain technology, security-privacy issues, questions of legal jurisdiction, and portfolio development. She has had the opportunity to engage with and explore these issues in her capacity as a member of the procivis.ch and VETRI 'Global advisory boards based in Switzerland . Furthermore, she is also an active member of the IEEE Ethics in Action Executive Committee as well as Co-Chair of the IEEE Ethics in Action Extended Reality Committee.

More about Monique can be found on LinkedIn and at www.moniquemorrow.com.
In episode 12, Diane and Oscar explore all manner of digital identity topics - including self-sovereign identity, digital wallets, GDPR, CIAM and, importantly, what organisations should be doing to protect consumer identities. She also fills us in on her work with Women in Identity – a not-for-profit organisation promoting diversity in the identity industry.

"I want to use technology as the enabler to make a safe and frictionless journey – I don't want to put technology in because 'it's fun'."

Diane has provided thought leadership, vision and innovation in the digital transformation of financial institutions. She has worked with blue chip corporations to implement the technology and service architectures required to become certified identity providers as part of the GOV.UK Verify identity scheme. Diane has also worked with government departments setting up a pan government identity community and worked with leading IDAM vendors to address the need for secure and scalable identity federation to enable collaboration between public and private sector organisations. Diane champions technology innovation to provide users with a frictionless and safe digital experience.

Find Diane on Twitter @kiwiIDgal and on LinkedIn.

Find out more about Women in Identity at womeninidentity.org or on social media - Twitter @womeninid, LinkedIn and Instagram.

We'll be continuing this conversation on Twitter using #LTADI - join us @ubisecure!
As the successful three-year LIGHTest project draws to a close, Oscar talks to two key team members – project lead, Rachelle Sellung, also of the IAT University of Stuttgart, and project partner Atos representative, Alberto Miranda García.

"Are you sure you're doing the transaction with that person? Is that person a trustworthy counterpart in that transaction?"

They discuss the idea behind LIGHTest, what it's all about, specific use cases of the infrastructure, and the project's achievements at its completion.

LIGHT est = Lightweight Infrastructure for Global Heterogeneous Trust management in support of an open Ecosystem of Stakeholders and Trust schemes.

Find out more about the LIGHTest project at lightest.eu or visit the community website at lightest-community.org. LIGHTest are also on Twitter @LIGHTest_trust and on LinkedIn.
Rachelle Sellung is a Senior Scientist in the competence team of Identity Management at the IAT University of Stuttgart. Within this interdisciplinary team with an array of skill sets, she provides the Economic perspective for not only Identity Management, but a variety of IT Security related technologies. She contributed a socio-economic perspective in the large-scale EU FP7 project FutureID, which developed an identity management infrastructure for Europe. Currently, she is the lead for the University of Stuttgart in the EU Horizon2020 project, LIGHTest. Find Rachelle on Twitter @rachellesellung and on LinkedIn.

Alberto Miranda García is Senior Business Consultant at Atos. Coming from the financial industry sector (Barclays Bank UK) he joined Atos in the Financial Services of Consulting Division. Later in 2017 Alberto joined the Financial Services sector of the Atos Research and Innovation unit, committed to business consultancy and exploitation management for European level projects, mainly related to Cybersecurity and Identity. Find Alberto on LinkedIn.

The producer of the Let's Talk About Digital Identity podcast, Ubisecure (among other respected identity players) has been one of the cooperating partners of the LIGHTest project in its capacity as a provider of Customer IAM interactions.

We'll be continuing this conversation on Twitter using #LTADI - join us @ubisecure!
In episode 10, Oscar talks to Robin about digital signatures - what are they, what challenges do they solve/pose, and why businesses should be taking advantage of their benefits now. They also talk about the issue of trust between organisations and internationally - particularly from Swedish (where Robin is based) and pan-European perspectives.

"Digital identities and digital signatures are one of the basic building blocks of making the transition to pure digital."

Robin has a deep interest and experience in the IT-security domain. He has for the last 20 years been involved in the development and deployment of high assurance encryption systems for European government and defense customers, with the last year's focus on securing national civilian critical infrastructure.

Last year, Robin took on a role at Cybercom Secure as the Head of IAM Solutions, including advanced electronic signature services, directory administration and governance, and other IAM and security related services.

On a private note, he weekly curates a newsletter – 'The von Post' - covering IT-security related events. He supports the Swedish "Säkerhetspodcasten" as a freelance reporter. He is also a private pilot & passionate photographer.

Find Robin on Twitter @rvonpost and on LinkedIn.

Cybercom is an innovative consulting firm that enables leading companies and organisations to benefit from the opportunities of digitalisation. It provides innovative, secure and sustainable solutions in IT and communications technology by combining technical edge and strong business insight. This applies whether the issue is transforming products into services, developing new business models or helping the public sector get closer to citizens.

It is a highly diverse company, with a large age range, 45 nationalities and assignments in 20 countries. Cybercom's domestic markets are the Nordic region and Poland, and in addition the company offers global delivery capacity for local and international business. Find out more at cybercom.com.

Read about Ubisecure and Cybercom's recent partnership announcement at ubisecure.com/news-events/cybercom-partnership.
In episode 9, Oscar talks to Don about his career so far; his work with the OpenID Foundation (including FAPI and CIBA standards) and the Open Identity Exchange (OIX); and what he calls the 'Holy Trinity' driving the identity industry. Throughout the conversation Don highlights cultural differences in attitudes towards digital identity, and how we should be taking a more global approach.

"We have to work locally, but we have to think globally"

Don is the Executive Director of the OpenID Foundation, a non-profit international standards development organisation of individuals and companies committed to enabling, promoting and protecting OpenID technologies. The Foundation's membership includes leaders from across industry sectors and governments that collaborate on the development, adoption and deployment of open identity standards. Formed in June 2007, the Foundation serves as a public trust organisation representing the open community of developers, vendors, and users while providing needed infrastructure and leadership in promoting and supporting expanded adoption of OpenID. Find more information at openid.net/foundation/.

Don is also the Co-Chair of the OASIS Electronic Identity Credential Trust Elevation Methods (Trust Elevation) Technical Committee.

He founded and now serves on the board of the Open Identity Exchange (OIX) - a non-profit, technology agnostic, collaborative cross sector membership organisation with the purpose of accelerating the adoption of digital identity services based on open standards. As Don mentions in the episode, you can find the OIX's extensive whitepaper library at openidentityexchange.org.

Find him on Twitter @4thibeau, on LinkedIn, or email don(at)oidf.org.

Don also refers to previous episode of Let's Talk About Digital Identity with DIACC President, Joni Brennan. Listen to that episode here - ubisecure.com/podcast/joni-brennan-diacc.
It's a crossover episode! Host of One World Identity's State of Identity podcast, Cameron D'Ambrosi, joins Oscar on the Let's Talk About Digital Identity podcast, to talk about the benefits of collaboration in the industry, how identity trends and behaviours are changing (particularly with Gen Z, aka 'zoomers') and global identity challenges.

"Digital identity has ceased to be a technology problem – it's a people problem."

Make sure you check out the State of Identity podcast with Ubisecure CEO, Simon Wood! Listen here - oneworldidentity.com/podcast/ubisecure.

Cameron D'Ambrosi is a Principal at One World Identity, and host of the State of Identity podcast. In his role, Cameron is responsible for supporting OWI's advisory services platform by offering clients key insights into the companies and technologies shaping digital identity today. Prior to joining OWI Cameron was a Manager with Deloitte, focused on helping financial services clients complete digital transformations of their AML and KYC programs. Cameron is a graduate of Fordham University, with a degree in History. A long-time resident of New York City, in his spare time Cameron can be found in the somewhere in the five boros hunting down something delicious, or in his apartment tinkering with gadgets.

Follow Cameron on Twitter @dambrosi.

One World Identity ('OWI') is a market intelligence and strategy firm focused on identity, trust, and the data economy. It helps business leaders, governments, and investors stay ahead of market trends so they can build sustainable, forward-looking products. Follow OWI on Twitter @1worldidentity.

We'll be continuing this conversation on LinkedIn and Twitter using #LTADI – join us @ubisecure!
In episode 7, Oscar talks to Julian Hayes about data privacy in the days of Brexit chaos and why a penalty fine shouldn't be your biggest concern when it comes to GDPR.

"GDPR is 40% security and 60% privacy"

Julian is a highly experienced Data Privacy and Security consultant with more than 18 years working in the telecommunications and IT industry. As Managing Director of Veneto Privacy Services, Julian and his team provide in-depth data protection consultancy services to clients in diverse industries, from telecommunications, consumer goods and educational providers throughout Europe and the United States. Find Julian on LinkedIn or email [email protected]

We'll be continuing this conversation on LinkedIn and Twitter using #LTADI – join us @ubisecure!
In episode 6, Oscar talks to Joni about Canada's strategic collaboration for securing identity that builds economic 'good growth'. They also discuss Joni's journey to joining the identity space, challenges for digital identity from a Canadian point of view, and DIACC's vision for the future.

Find out more about DIACC at diacc.ca or follow it on Twitter @mydiacc.

Joni Brennan is President of the Digital ID & Authentication Council of Canada (DIACC).  Building on over 15 years of hands on experience in Identity Access Management innovation, adoption, and industry standards development, Joni helps the DIACC to fulfill its vision delivering the resources needed to establish a digital identity ecosystem that accelerates the digital economy, grows Canada's GDP and benefits all Canadians.  Joni builds diplomatic and impactful collaborative relationships and formalizes strategic partnerships. She has participated in international committees from organizations including: OECD ITAC, ISOC, IEEE, OASIS, ISO, and ITU-T.

Before joining DIACC Joni was Kantara Initiative's Executive Director driving programs for business, legal, and technology interoperability to connect entities and individuals in a more trustworthy environment. Joni lead Kantara Initiative as the United States premiere trust framework provider delivering value to multiple industry sectors. Joni helped to ensure that Kantara Initiative program is aligned with multiple eGovernment strategies from economic regions including: Canada, New Zealand, Sweden, and the United Kingdom.

Joni Brennan previously served as the first-ever IEEE-SA Technology Evangelist for Internet Identity and Trust focusing on issues of governance, policy, and technology development that touch digital Identity, personally identifiable information, and trust services.

When not connecting the digital identity world for the better Joni can be found skiing in beautiful British Columbia, Canada. She can also be found playing flute or synthesizers in future thinking musical collaborations.

Follow Joni on Twitter @jonibrennan.

We'll be continuing this conversation on LinkedIn and Twitter using #LTADI – join us @ubisecure!
In episode 5, Oscar talks to Emma Lindley about her background in digital identity, the challenges for digital identity (both for society and for the identity industry) and the Women in Identity community, which she co-founded.

"Digital identity solutions built for everyone are built by everyone."

Emma has over 16 years of experience in the identity industry, most recently as Head of Identity and Risk for Visa, and has a passion for diversity and inclusion. She has a strong track record of helping banks, fintechs, airlines, retailers and online gambling companies weave digital identity, security and privacy into their customer journeys, and works on creating compelling user experiences at the intersection of identity, security and privacy. Find Emma on Twitter @EmLindley or on LinkedIn.

Emma is also co-founder of Women in Identity, a not-for-profit bringing the topic of diversity and inclusion to the identity space. Anyone can, and is encouraged to, become a member for free and benefit from networking events and forums, conference discount codes, newsletter updates, mentor programmes and internships (coming soon). Sign up at www.womeninidentity.org. Women in Identity is funded by sponsorship and run by volunteers from the identity industry. If you're interested in those opportunities, email [email protected] Women in Identity also on Twitter @womeninid, Instagram @womeninid, and LinkedIn.

If you're following Emma's top tip at the end of the episode for keeping your data safe online, check out haveibeenpwned.com.

We'll be continuing this conversation on LinkedIn and Twitter using #LTADI – join us @ubisecure!
In episode 4, Oscar talks to Lauri and Joni about why the Telia Identification Broker Service (TIBS) came about and the challenges of creating an award-winning cross-border service.

The TIBS offers several strong authentication methods with just one service agreement and integration. It relays strong identification events and data between identification service providers and customer services used by end users. The strong authentication methods offered today are TUPAS and Mobile ID. Additional authentication methods will be added and they will be immediately available to all TIBS customers – including methods from multiple countries, to enable a global solution.

Read this case study to find out more about the Telia Identification Broker Service, including how and why it was built, plus the benefits for all parties - https://www.ubisecure.com/wp-content/uploads/2019/10/Telia-Identification-Broker-Service-Ubisecure-Case-Study.pdf

Lauri Immonen has held various positions within Telia Company for the last 17 years and now leads the Commercial Security & Digital Identity portfolio on a group level. He is an experienced speaker on Digital Identity, Privacy and Cyber Security. 

Joni Rapanen is the Global Product Manager for Identity Services at Telia Company. He has 15 years of experience in the identity & digital signing area - from national ID cards to private b2b identity - and drives strong authentication, attributes and identity federation to support more secure overall digitalisation of thousands of different services.

Telia Company is a telecommunications service provider offering mobile, broadband, television, and fixed-line services to both individuals and organisations. It also provides business services from the Internet of Things (IoT) to system integration services and financing solutions. Headquartered in Stockholm, a hub for innovation and technology, Telia Company serves millions of customers every day throughout the Nordics and Baltics - one of the world's most connected regions.

You can find information about Telia Company's B2B identity services here - www.telia.fi/yrityksille/infrapalvelut/tietoturva/tunnistuspalvelu - and about their B2C mobile ID here - www.telia.fi/kauppa/palvelut/mobiilivarmenne (both links in Finnish).

Read more about the European Identity and Cloud award for the Telia Identification Broker Service at ubisecure.com/telia-award.

We'll be continuing this conversation on LinkedIn and Twitter using #LTADI – join us @ubisecure!
In episode 3, Oscar and Max discuss how Estonia is leading the way with an advanced digital government and what other countries can learn from them. Max also educates us on SplitKey – Cybernetica's authentication and digital signature solution, which provides secure two-factor authentication and legally binding signatures. Find out more here - cyber.ee/products/digital-identity.

Max is the Product Manager for SplitKey at Cybernetica. Cybernetica is a research and development intensive ICT company, based in Estonia, that develops mission-critical software systems and products, maritime surveillance, and radio communications solutions. cyber.ee.

Max's focus, beyond his product, is in digital identity in the real world, promoting Estonia as one of the best examples of where a long term, national digital identity has enabled massive efficiencies in both the public and private sector, with many lessons ready to be learnt by those that might follow.

Prior to joining Cybernetica, Max worked in consulting as a digital transformation project manager in London, working on large scale, business critical programmes.

Reach Max on Twitter - @MaxCvdP – or LinkedIn - www.linkedin.com/in/maxvdp.

We'll be continuing this conversation on LinkedIn and Twitter using #LTADI – join us @ubisecure!
In episode 2, Oscar interviews Simon Wood about his passion for digital identity and touches on some of the ways that Ubisecure is tackling challenges in the industry.

Also hear about Right to Represent - the brand new, pioneering Ubisecure service enabling advanced delegation between all combinations of individuals and organisations - and its value for organisations. Read more about Right to Represent here - www.ubisecure.com/right-to-represent/.

As Group CEO at Ubisecure, Simon is responsible for planning, communicating and delivering Ubisecure's overall vision and corporate strategy to enable the true potential of digital business through modern identity management solutions. 

Simon is a dedicated and uncompromising technology business leader, grounded in sophisticated high performance solutions. Previously, at GlobalSign, Simon led the strategic and technical growth of the company and during his tenure has overseen, from inception, the transition to high volume operations, providing world record performance, both technically and commercially.

At QuantumWave Capital Simon led the Venture Building practice, engaging, signing and working with deep technology early stage companies, preparing them for exit to large acquirers. Responsible for top-line performance Simon transformed the engagement model delivering a stable pipeline with predictable recurring revenue.

Prior to this Simon held a number of development leadership roles for software companies specialising in high-performance, real-time communications capture, analysis, and distribution, including highly secure military radio, aircraft black box analysis, Formula 1 telemetry and ECU management systems.

Simon graduated with a Bachelor of Engineering in Electronic Engineering from Southampton University. He holds multiple patents in the field of mobile internet software systems design. 

Find Simon on LinkedIn.

Ubisecure provides feature rich customer identity management software and services. The company provides a powerful Identity Platform and Identity Cloud to connect customer and citizen digital identities with customer-facing applications. The platform consists of productised Customer Identity & Access (CIAM) middleware and API tooling to enable single digital identity benefits across multiple applications. Features include single sign-on (SSO), multifactor authentication (MFA), authorisation workflows, user identity management, and pre-established connections to dozens of third-party identity providers (social, mobile, and verified).

Find out more about Ubisecure at www.ubisecure.com.

We'll be continuing this conversation on LinkedIn and Twitter using #LTADI – join us @ubisecure!
Welcome to the very first episode of Let's Talk About Digital Identity! Today we're keeping up with the Kantarians, as they celebrate Kantara's 10th anniversary.

Join Oscar as he chats with Colin Wallis, Executive Director, about the Kantara Initiative, how they're different to other associations, their consent receipt project, and the main challenges in digital identity – present & future.

Watch a short demo of the Kantara Consent Receipt on YouTube - www.youtube.com/watch?v=BW578dJRNCI&t=1s

Colin leads the Kantara Initiative Inc. a globally acknowledged ethics based, mission-led Trust Framework Operator of conformity assessment and Trust Marked schemes for Identity, Credential and Consent Management Service Providers, and the only 3rd party assessor of services seeking conformance with NIST 800-63-3 IAL2/AAL2. Kantara's open and inclusive philosophy to community development attracts the leading edge of identity and privacy innovation in its Working Groups that in turn attract R&D and sponsored funding. Colin develops and executes the strategic plan in concert with the Board and Leadership Council, driving the organisation forward with the help of a dedicated band of expert volunteers. Colin's combined public and private sector background in online identity and privacy continues to ensure that the Kantara Initiative program is aligned with multiple eGovernment strategies in Australia, Canada, New Zealand, Sweden and the US while influencing others in Europe and around the world.

Building on 15 years of contribution to international standards and consortia, Colin maintains other leadership positions across the consortium space in Information Security, Privacy and Trusted Identity. He represents Kantara on the OECD's ITAC (Internet technical Advisory Committee) and is a Board Director of the US NSTIC IDESG. He resigned his role as NZ's HoD in ISO JTC1 SC27, his Board post on the Cloud Security Alliance's (CSA) NZ Chapter and his positions in OASIS all linked to his public service employment in New Zealand before moving to the UK early in 2016 to run Kantara. Colin was named in OWI's Top 100 Influencers in Identity in 2018.

Find Colin on LinkedIn and on Twitter @KantaraColin.

Kantara Initiative operates conformity assessment, assurance and grant if Trust Marks against de-jure standards under its Trust Framework program whilst in parallel nurturing 'beyond-the-state-of-the-art' ideas and developing specifications to transform the state of digital identity and personal data agency domains.

Find out more at kantarainitiative.org and www.kantarainitiative.eu. You can also find Kantara on LinkedIn.

And here's the link to Standard Label, as mentioned in the episode: standardlabel.org.

We'll be continuing this conversation on LinkedIn and Twitter using #LTADI – join us @ubisecure!